Leading Manufacturers of LPG Cylinders
The company is a part of Shankar Group which is actively involved in the steel industry. Shankar Cylinders Pvt. Ltd. incorporated on 8th September 2016 with Registrar of companies, Chandigarh.
Certifications
Shankar Cylinders is committed to providing the highest quality products with all the government approved licenses and certifications.
Manufacturing
Our Manufacturing Unit has a complete solution of LPG Cylinder Production Line with best in class machinery and infrastructure.
Quality Control
We believes in ensuring quality at source and therefore for every set of product, the QA team adopts specific validation processes, conducts performance checks along with the standard guidelines.
About Shankar Cylinders

M/S SHANKAR CYLINDERS PRIVATE LIMITED (SCPL) is an ISO :9001:2015 company and deals in
the manufacturing of LPG cylinders, having an annual production capacity of one million cylinders with
manufacturing unit located at Derabassi, Punjab,20 km from the Chandigarh (India).
Our Vision
We strive to create a new improved tomorrow through our products which make a clean and green environment.standards.
Events
2019 Asia LPG summit held at New Delhi, Mr. Dharmendra Pradhan, Union Minister for petroleum and natural gas, inaugurated the 2019 Asia LPG summit in New Delhi.
Our core management team comprises of highly qualified professionals, very dynamic in their respective fields.
Our Satisfied Clients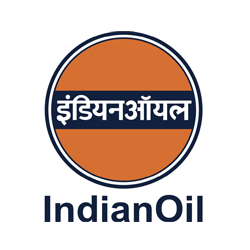 Shankar Cylinders manufacturing plant is accredited to manufacture cylinder conforming to major international Standards. Shankar Cylinders manufacturing 19 kg for Indian Oil Corporation Limited.

Indian Oil Corporation Limited
Shankar Cylinders has incorporated the most innovative production technology and we are glad for our association.

Bharat Petroleum Corporation Limited
Our Sister Concern Companies